We've been taking a look at CreateDeliver, a brand new cloud-based membership platform with a difference… dynamic drip feeding…
This means you can be smart about when you release content to your customers. It keeps people subscribed because they don't want to miss out on content.
As well as this, you can set up products that people can 'purchase' through email subscription or content locking.
That means you can build a whole funnel of products right from inside this one platform.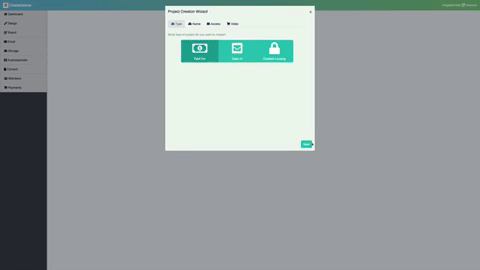 Specific features of the product we liked:
❖ 50 Projects
❖ 10,000 Members
❖ 15 Templates
❖ 10 Payment Processors
❖ Zero payment fees
❖ Autobuild Tech
❖ SecurLock
❖ Drag 'N' Drop
❖ Dynamic DripFee
Where this product really excels is when you are building a funnel.
The combination of drip feeding & offering products via content locking or email sign-up make this more than a membership creator and more an entire funnel builder.
Key Benefits of using this product are:
Less time creating funnels
Very easy to pull in subscribers
using email signups
copy of a brand new printed book, "Recur" is included in the price
Very nice drip feeding options go beyond the norm and massively increase your options
Having looked at this product, I wouldn't hesitate in recommending it. This is a next-level tool that can make you stand out from the competition.
VERDICT: APPROVED
RATING:
Currently it's 💲147 one-time using code 50off – The deal is available until midnight on 22nd when the price goes up. The launch ends on 26th October
We think this is an outstanding product. It's not even comparable to any other membership platform because the new technology puts it head and shoulders above.