Hi Folks…
PIxelModo is a design software and access to over 2.5m images, all of which you can resell to your heart's content.
It makes it easy to create bright, alluring designs that are perfect for social media, web graphics or product images.
But, with the full commercial rights included, you can sell your designs as a service to local businesses or as a gig on fiverr to make back your investment.
OUR VERDICT: APPROVED
Who This is Useful For
The software is newbie friendly, so this is great if you don't have the time to master your design skills & complicated software.
And, with such a large pool of images to choose from, this can save you thousands on getting images for your projects.
Currently: 💲24 – Regular Price Rises Scheduled
Get the Unlimited version to unlock over 1m motivational quotes that can easily be added to your creations. The editor will even load images from any web page.
The software comes in 2 flavours but we're recommending paying the few dollars more for the unlimited version as it gives you some great extras.
What We Really Think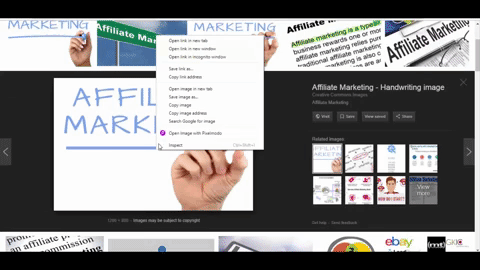 Since Canva originally released, there has been a swathe of image editing tools that have been released to take care of the day to day necessity of images.
PixelModo is the latest in that line and it scores over some of the other products on the market in two important respects…
Firstly, you get access to 2.5 million images that can be used in your designers (or resold, since you have full commercial rights included in the product).
Secondly, the designs you make can easily be resized depending on where you want to use them.
This is great because it gives you a design-it-once ability that I've not seen in any software so far.
But, that's not the only thing that makes this software stand out. The included chrome extension means you can grab any image from around the web to edit (and they show you how to get royalty free ones in the training).
All of this comes in a software package which is very easy to use and can produce your graphics in a matter of minutes. It's not complicated design software like Illustrator but you can, none the less, produce images that are every bit as good as the top design software would produce.
If you're not set on an image creation tool yet, this is a great option for you (and currently cheap during launch as well). If you have then the ability to resell the 2.5 million images to your audience makes this an interesting investment that could pay for its self with the right fiverr gig.
What You Get In This Product…
❖ Drag and drop editor to build designs quickly
❖ Add-on Chrome extension
❖ 29+ design types supported (covers, thumbnails,-shirts T etc).
❖ Social Integration – ability to generate images that will go viral
❖ Access to 2.5M images via automated integrations
❖ Folders for each organization of designs
❖ Autosave features for your designs, never lose your work
❖ Access to 1M+ Quotes database
❖ Ability to upload own fonts
❖ Collaborative share features with 3rd parties
What We Liked:
✔ 2.5 Million Royalty Free Images that you can resell
✔ Very easy to use software that gets you images quickly
✔ Great feature for captureing web images
✔ Generate images and resize them to best fit your target useage
✔ Good integrations with social accounts
What We Didn't Like
✘ Lots of tools do the same thing
Our Verdict
| | |
| --- | --- |
| OUR VERDICT: | |
Enjoy!