Hi Folks…
Just out is Theme Maker, a WordPress 'framework' that lets you quickly build any type of site, template or page you can think of… without any coding.
This goes far beyond a basic WordPress theme. Theme Maker gives you complete control over each aspect of your site using Drag & Drop elements.
As well as that, it is incredibly Newbie friendly, letting you set entire sites up using their page wizard and ready-made content selections.
What's more, each site is completely mobile responsive. This is the big one that other themes and builders still haven't managed to sort out properly.
OUR VERDICT: APPROVED
Who This is Useful For
This is perfect for any website designer, from complete novices to agencies providing high-end web presences.
In fact, if you look at Artisteer (the competition), ThemeMaker blows it out of the water. It even out-performs Divi.
Currently: 💲67 Personal | 💲97 Agency – Use 10off at checkout for discount!
You can get started with this system quickly, using the templates provided but as you use it more, you'll find it is powerful enough to build any type of site you want.
What's more, this is coming from a vendor with a 5 Star rating for his previous products and a reputation to match.
As well as that, using Theme Maker will cut 95% of the work you have to do to create a theme. Imagine how many more sites you can get done in that time.
What We Really Think…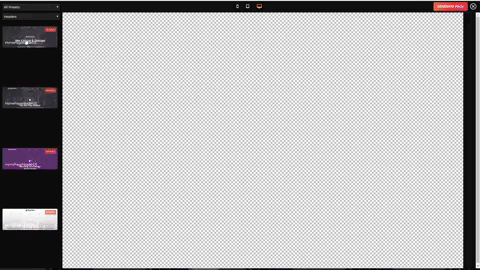 I've used them all. From Headway to Divi and the new page builders. See, I worked in web design for 10 years and any tool that could speed up site creation was a godsend.
How I wish Theme Maker had been around back then because it makes the process of creating websites a breeze.
It doesn't matter whether you're brand new to theme creation or a seasoned pro, you can start using these templates to create professional, agency standard websites with very little knowledge.
And that's the best thing about the theme, actually. It grows with you. If you've ever thought of creating a digital agency but the workload seemed to be too much, then you can start to cut things down by using Theme Maker.
What you get is a very well thought our framework with a raft of settings for each new website you create. On top of that is a drag & drop page editor which includes content sections which make creating your site quick and easy.
What's great here too is that the themes you create are not only bespoke but not subject to the GPL, so you hold the copyright of each theme you produce.
If you like a particular design element you've created, you can turn them in to custom content blocks, so you don't have to keep re-designing stuff.
The drag & drop tool is so good that you never have to touch a line of code ever again.
If you're serious about making a WordPress site then Theme Maker does so much more than getting the job done. For my money, it's the best theme builder out there and, as I said, I've tried the lot.
Start building your web design empire today!
What You Get With This Product…
❖ Create bespoke WordPress themes
‌‌‌‌❖ Build WooCommerce Stores
❖ ‌‌‌‌ Classy stand out animation effects
❖ ‌‌‌‌ Unlimited color options
❖ ‌‌ Includes crisp vector font icons
❖ ‌‌‌‌ Effortlessly create killer portfolios
❖ ‌‌‌‌‌ 100's of eye-catching Google fonts
❖ ‌‌‌‌ Add custom CSS & JS as you wish
❖ ‌‌‌‌ Super easy and quick to use
❖ ‌‌‌‌ Effortless drag and drop builder
❖ ‌‌‌‌ 10 ready-made themes included
❖ ‌‌‌‌ Build unlimited custom designs
❖ ‌‌ Sub 2 minute installation and setup
❖ ‌‌‌‌ Lightning theme import and export
❖ ‌‌‌‌‌ Automatic updates inside WP.
❖ ‌‌‌‌ Custom backgrounds
❖ ‌‌‌‌ Custom mobile & tablet experience
❖ ‌‌‌‌ Scalable device video players
❖ ‌‌‌‌ Live preview on desktop/mobile
❖ ‌‌‌‌ Custom navigation bars
❖ ‌‌ Build membership sites
❖ ‌‌‌‌ Pricing tables, accordions & more
❖ ‌‌‌‌‌ Make templates for WP defaults
❖ ‌‌‌‌ Create custom post loops
What We Liked:
✔ Very simple to get going with but powerful enough to grow
✔ Agency-quality theme creation at a fraction of the cost/time
✔ Beautifually designed templates to jump-start theme creation
✔ Wizard that helps you create your themes
What We Didn't Like
✘ There is a learning curve and people should be aware they will need to spend some time to get the most out of this tool
Our Verdict
| | |
| --- | --- |
| OUR VERDICT: | |
Enjoy!