Hi Folks,
Do you need a quick and easy way to build amazing, eye-catching videos? That's what we're looking at today…
I think this might be a game changer. It's a video animation app that gives you complete flexibility when making animated videos.
The software makes it easy for you to create:
❖ Intro Videos
❖ Outro Videos
❖ Lower Thirds
❖ Text Animations
But the most amazing thing about this software is that you can create stunning 3D avatars that actually speak your own words.
You can use text-to-speech or record your own voice overs uploaded to the platform. In a few seconds, an animated character is presenting your video.
All of the video templates included in VideoBuilder are completely editable, so you have full control over how your final video looks and feels.
As well as that, you have access to a tonne of recorded video footage, audio tracks and images that you can use in your presentations. You can even upload your own if you want.
You've got filters that let you easily control the volume of your elements or add green screen effects to your footage. It's everything you could want in a professional video builder.
What's more, VideoBuilder uses a 'track' system to allow you to overlay elements on top of one another.
This functionality alone is amazing because you don't normally get it outside of expensive video editing tools.
After launch they're moving to a monthly price. To be honest, it would still be worth it at 47 bucks a month.
Right now, VideoBuilder is on sale for a one-time payment of $30 but you get So Much for that as this tool can be at the centre of your video production for years to come.
If you've held off on video production until now or find it too costly or time-consuming, this is the time to start.
Product Review:
Over the last year or so we've seen an explosion of video building tools on the market. But, Video Builder is something quite different and quite special.
Video Builder does not use templates in order to create videos. Instead, users are given sets of pre-created graphics that they can change to their heart's content. This means that whether you are creating intros, outros, text animations or even full sales letter videos, you can make your presentations look unique.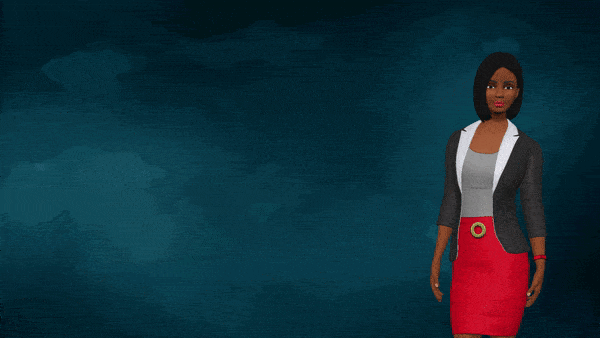 Inside video builder, you're presented with a piece of software that looks a lot like a traditional video editing suite. Indeed, the addition of having your own tracks (that you can use to lay out your videos to create more interesting effects) is not only a welcome one but something that is missing from many tools in the industry.
On the left-hand side you are given a set of icons that let you quickly import filters, effects and different sorts of animations onto your presentation.
But the really amazing thing about the software is actually the 3D avatars that come with the pack.
Using these are easy and quick. You simply select the avatar you want, import an audio file with your speech (or use the amazing text-to-speech capabilities of the software) and then drag the footage onto your tracks.
What's amazing about this is that these animations render in seconds so you have a live preview of your video straight away.
Honestly, I haven't seen another piece of software like this ever and it's a truly game changing capability that is worth the price of the product alone (even if you are paying the monthly price after launch).
This really is a total solution for your video creation. You can also import your own media files, which means uploading videos of yourself against the green screen if you wish. All of the technology needed to create those sorts of videos is included in the pack.
Honestly, I don't think I have seen a piece of software that is so simple to use and so quick to create 3-D and animated videos. It's clearly cutting-edge technology, especially with the introduction of the text to speech engine as well.
What's more, this is an amazing piece of software because it runs entirely on the web. There's absolutely nothing to install and you can actually create these videos from any device as well, as the platform is completely mobile ready.
If you have struggled in the past to create video presentations, don't like speaking on your and videos (or appearing in them) or just simply don't understand how to create the animations needed in Martin video production then this is the tool for you.
The avatars themselves are a nice mix of both 3-D male or female figures and you can choose from over 47 different voices and accidents. The software works in 24 different languages and you get a fast library of background images and videos that you can use in your videos.
The possibilities for the software truly are endless. As someone who is using some of the highest-end video packages on the market, I was shocked to see what you could achieve with this software. Suddenly this levels the playing field for people who don't have a vast suite of tools at their disposal. You can easily create graphics and animations that even some of the top tilting houses would be proud of.
Product Highlights:
❖ Create UNLIMITED stunning motion animation videos in minutes.
❖ Easily add a wide array of text effects, motion animations, lower-thirds, intros and outros.
❖ Use the built in media library with hundreds of royalty free images, videos and music for your videos
❖ Add 3D life-like Male and Female Avatars
❖ Use the World's Best Text-To-Speech Engine featuring 47 different voices, accents and over 24 languages WITH
❖ Automated "Lip-Sync" Technology (The 3D Avatars lips sync with any audio or text-to-speech)
❖ Create stunning videos with music, avatars, voice over, backgrounds with our "Multi Track" technology
❖ Have full flexibility over your video to add images, videos, text effects, animations, and virtually any type of media to create HD animated explainer videos effortlessly.
What We Like:
✔ Text-To-Speech Spokespeople Avatars (With Lip Sync Technology)
✔ Beautiful animated Intros, and Outros
✔ Wild animated Text Effects
✔ Crucial, animated, LOWER THIRDS
✔ A Bank of Sound effects, Music, Images, and Videos!
What We Didn't Like
✘ Some of the graphics and elements are locked and require an upgrade to access.
Our Verdict
| | |
| --- | --- |
| Simplicity: | |
| Quality: | |
| Function: | |
| Usefulness: | |
| Value: | |
| OVERALL: | |
Offer Validity
Currently: $30
Enjoy!